Healthy meal delivery services are a popular option in the market today. So popular, in fact, that a report from Packaged Facts says the meal-kit and home meal delivery market generated an estimated $1.5B in U.S. sales in 2016, and is expected to double to $3B in the next few years.
The services provide busy, on-the-go people a healthy balance of nutrients and portions designed to boost your metabolic rates and prevent overeating. Even better, the foods can be delivered right to your home.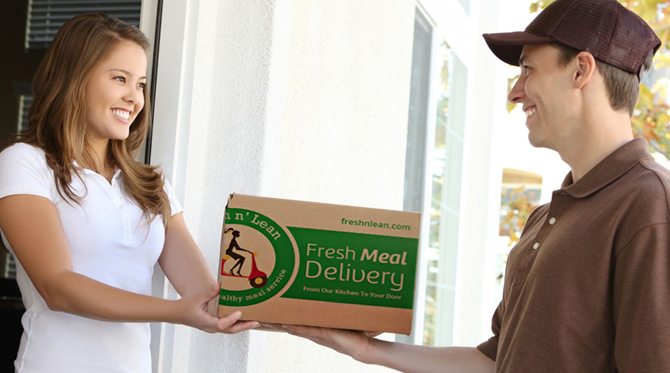 How will these services work for you? Here's 7 steps to follow:
Do your research to find the plan that work for you.
Most plans have a variety of menus based on different types of diets, such as low-fat, low-carb and vegetarian. Most plans are calorie-restricted to meet different weight loss requirements. Some programs also work for people who have diabetes or other health issues, and can even help improve those conditions. Look at the types of meals included in the program you choose and determine what works best for you.
Check for the ability to substitute. Even if some meals in a particular menu don't look appealing, some services will give you the ability to substitute out meals you don't like for meals you do.
Learn how to prepare the meals you order. Most diet meal delivery services freeze dry fresh foods, making them easy to prepare in the microwave. Other options require you to stir thing in water until blended.
Track your package and know when it will get delivered. Most meals arrive in a cooler and packaged in dry ice to ensure freshness, but it's a good idea to be home, if possible, to accept your shipment and place your meals in the refrigerator as soon as possible.
Once you receive your meals, prepare and eat them as directed. Try and stick as closely as possible to your individual meal plan to ensure maximum weight loss goals are achieved.
Enjoy it! It's easy to get the most out of your healthy meal delivery service when you follow the instructions. Plus, these services make the path to weight loss simpler, safer and more effective.