In April, 2012 Nutrisystem launched its 'Nutrisystem Everyday' products range and expanded its retail business by collaborating with the Kroger Supermarkets which is the biggest daily grocery retail chain in America.
Nutrisystem Everyday is a wide variety of products that range from breakfast items, bakery items, chocolates, and smoothies etc. In the breakfast range there are products like Maple and Brown Sugar Oatmeal, Crunchy Granolas, Vanilla and Chocolate smoothies, Blueberry muffins and Iced Chocolate cakes to name a few. The snacking range provides you options like Peanut Butter bar, Fudge Graham bar, Double Chocolate bar etc.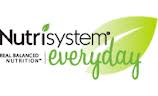 There has been a huge craze about Nutrisystem's mouth watering delicacies among the non-dieters too. People who have been already blessed with fit bodies also wanted to savor the Nutrisystem's yummy dishes. Seeing this rage about its products, Nutrisystem launched this product range which is openly available for mass sale at the Kroger's stores and people who come to buy groceries at these supermarkets can pick as many options as they would like to try out.
All the products sold under the Nutrisystem's Everyday range fits into the healthy eating notion of Nutrisystem's weight loss diets. All these food items are less on calories, less in sodium concentration, rich in fiber content, contain good carbohydrates, are rich in proteins and low on fats. This makes it a perfectly healthy range of breakfast and snacking options.
Nutrisystem Everyday is of great advantage to people as many a time even healthy people too have to grab a quick bite at fast food outlets due to being short of time. So people could use these healthy options to supplement their `quick meal' needs occasionally. This range helps the mothers' to provide healthy snacking options for their kids who have mid meal hunger pangs without over burdening the calorie count.
This product range is also a boon for ex Nutri- users who have lost weight and are over the transition period. These people who have achieved their dream figures can use the products from Nutrisystem Everyday to supplement their meals whenever required maintain their weight lost.
Also the ex Nutri- users could savor the delicacies which they liked the most during their weight loss period as a nostalgic remembrance of their successful journey. The Nutrisystem Everyday is a well formulated, well calculated and beneficial approach by Nutrisystem to benefit not only its past user but also make the products and awareness about healthy eating to reach the masses by making few of its products so easily available. Also this move can excite the overweight people to taste these items and get an idea of what Nutrisystem Weight loss meals taste like and encourage them to participate in the weight loss plans for their own healthy living.  Lose weight and save by grabbing a Nutrisystem Deal today!
Daily grocery shopping is a retail option which keeps always on high despite recession. Therefore by foraying into the grocery market, Nutrisystem has made a wise business expansion move. It is the best way to make common people know about its services that otherwise hesitate to spend a lot of money and are tight on budget. It is definitely spreading health awareness in USA.