BEST DEAL - 30% Off Your All Orders PLUS Free Shipping on Your First Week
Expires: Limited Time Only
BEST DEAL - 30% Off Your All Orders PLUS Free Shipping on Your First Week
Expires: Limited Time Only
EXCLUSIVE - 45% off First Week of 7-Day Plans (Only $99!)
Expires: Limited Time Only
EXCLUSIVE - 45% off First Week of 7-Day Plans (Only $99!)
Expires: Limited Time Only
EXCLUSIVE - 34% off First Week of 5-Day Plans (Only $99!)
Expires: Limited Time Only
EXCLUSIVE - 34% off First Week of 5-Day Plans (Only $99!)
Expires: Limited Time Only
25% Off Sitewide + Free Shipping - All Customers ($55 - $65 Off!)
Expires: Limited Time Only
25% Off Sitewide + Free Shipping - All Customers ($55 - $65 Off!)
Expires: Limited Time Only
$25 Off Your First Week
Expires: Ongoing
$25 Off Your First Week
Expires: Ongoing
Bistro MD Official Coupon Page
Expires: Ongoing
Bistro MD Official Coupon Page
Expires: Ongoing
Free Shipping
Expires: Ongoing
Free Shipping
Expires: Ongoing
BistroMD Review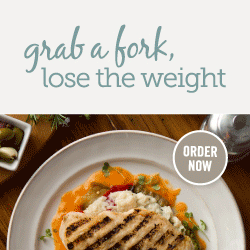 BistroMD was established in 2005 as a program that entails the use of chef-made weight loss foods. The concept of the program is to provide people with healthy foods that fit in with a typical weight loss plan. This includes a plan that calls for about 1,400 calories in a day with about half of the intake coming from lean protein. The rest of the plan is mixed between complex carbohydrates and healthy fats. BistroMD has made a name for itself as one of the top solutions around with regards to weight loss programs. This is a special program that allows people to consume some healthy foods that are made with only the finest ingredients. It is all designed with a setup that is more attractive than what the competition uses.
Everything is designed with freshly prepared ingredients and foods that are made by hand and packaged to where they can be easily heated up and served at home. The entrees are shipped out to one's home in prepared containers and are divided up in a series of days and individual meals with a focus on breakfast, lunch and dinner.
Products and Gourmet Meal Plans Provided by Bistro MD
The products offered by BistroMD include an extensive variety of foods that are divided up into four categories.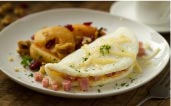 Breakfast: Includes foods like crepes, omelets, bagels and many other fine traditional breakfast options. These are served with additional whole grain and fruit products.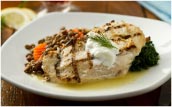 Lunch: Entrees include many lean protein products like chicken and fish entrees. These are often served alongside rice and assorted vegetables.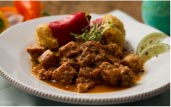 Dinner: Entrees are a little more detailed as they include a mix of lean proteins with freshly prepared vegetables. The beef tips with mushrooms and the cheese ravioli are among the most popular foods here.>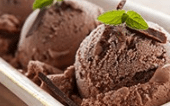 Snacks: Are also included in the fourth category. These snacks include dried beef strips, whole grain pretzels, assorted fruit smoothies and protein bars to name a few. These are often added in between meals to keep one's metabolic rate running.
These foods can be found in five and seven-day meal plans. The five-day plan offers five meals for each period of the day while the seven-day plan has six dinners with the My Night break included. This break is designed to help allow a person to practice what one has learned after consuming certain foods while on the program.
BistroMD Costs
The costs associated with BistroMD are typically easy for people to use. It will cost $99 for one's first week while on the program. This is regardless of whether the five or seven-day program is chosen.
After this, the regular prices for the program will apply. It will cost $149.95 for the five-day program and $179.95 for the seven-day program.
How BistroMD is Delivered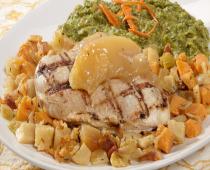 BistroMD works with a sensible delivery service that makes it so it will not be all that hard for people to handle their foods. The foods that are offered will be delivered to the customer by getting items shipped in protected boxes that are secure and sealed properly. Everything is delivered to one's home with each meal separated from each other as a means of creating a good setup that makes it easier for foods to be prepared with care.
BistroMD Compared to Other Diet Food Delivery Services
BistroMD compares to other programs like Diet to Go and Freshology in that it too offers an extensive variety of fine meals that can be ideal for weight loss needs. What makes BistroMD so different from others is that it offers a good setup where the foods are prepared carefully without using lots of salt to preserve foods like what others offer.
A good feature of BistroMD is that it focuses more on using only the healthiest additions. It focuses on whole wheat grains for many components as well as special things like cane syrup and seaweed in many of the foods. These are items that are healthy and enjoyable for all to use and should certainly be checked with more than enough care. This is different from many of the outside foods like yogurt packs that come with Diet to Go among other things.
In addition, the BistroMD program focuses on making sure its foods are distributed the right way. The foods are especially healthy as they will be controlled with care.
The foods from BistroMD are built with care as well. This is different from Freshology in that the foods don't get overly chewy or rubbery after a while.
BistroMD is also pretty affordable when compared to other options. While it can cost about $26 a day to use BistroMD's program, it can cost around $42 per day for Freshology's plan or $20 per day for the Diet to Go program.
BistroMD Discounts and Other Promotional Items
As mentioned earlier, BistroMD offers a number of good discounts on different products. The site offers the special introductory rate of $99 for one's first week while on the program. This allows the participant to take advantage of the program and to get a better idea of just how well it can work for the needs one might hold when trying to lose weight.
Some special promotional codes may also be found throughout the year. These include options like getting free shipping on one's first week of foods. This is a $19.95 offer that can be made available for free to make the program's introduction all the more affordable.
Most of the specific promotions, including many of the deals that are found on coupon code websites throughout the online world, are for the first week of foods only. The regular price is typically applied to all of the recurring orders that one has.
Conclusion
The desire to lose weight can be important for anyone but it can be a hassle to do this when it comes to the foods that one has to eat. BistroMD makes this much easier to handle as it will be very easy for people to consume healthy foods. The program focuses on easy to handle and delicious foods that work well for different weight loss goals that one might hold.
It is one of the most impressive options for all to explore thanks to the many foods that are open and the ways how they are prepared. This is all provided with a good deal that anyone can enjoy using when starting out with this program in particular.