How the Factor 75 Meal Delivery Service Works
Not all that different from other meal delivery services, Factor 75 offers several different programs based on:
1) Dietary preference
2) Number of meals desired per week.
How to Order from Factor 75
The ordering process to get started with Factor 75 was a really simple, the first thing you have to do is the typical account creation by putting in your email and zip code. I assume this is for later on, just an easier way to manage meals. So you can log in and be able to change the number of meals per week or select your meals for the week.
Once your done signing up you have to select how many meals you want to receive each week and just like anything else the higher the number of meals per week the less you pay per meal. Think this through because if you're getting a meal delivery service you want to get your bang for your buck, if your order more you'll probably spend less eating out since you've already bought food. That's a win-win since you get a better price per meal and save money by not eating out.
From there you're taken to the meal selection page where you pick which meals you want for the week, one of the best parts I would say. They have a good selection of keto, low carb, low calorie, and paleo meals.
The checkout page is next and it will inform you of delivery days and when to expect your meals, enter your shipping address & payment information here. After this, all you have to do is wait for your meals to arrive and enjoy.
When your shipment arrives, all meals come neatly packed inside a Factor 75 box.  Inside the box are your meals wrapped in a foam insulator with ice packs to keep all meals fresh.  Be sure to unpack your box immediately upon arrival and place meals inside your freezer as the ice packs could melt quickly.  Factor 75 does not use dried ice in their shipments, so just a word of caution.
[table id=14 /]
Here are some of the meals I ordered.  As you can see all meals are relatively low in calories, around 500, and packed with a great balance of protein, carbs, and fats.  All meals were placed in my freezer upon arrival defrosted prior to placing in the oven.
Chicken Breast Cacciatore
[table id=15 /]
The Chicken Breast Cacciatore was extremely tasty.  The chicken breast itself was cooked perfectly, not undercooked and not tough.  However, Factor 75 states to reheat the meals for 10 minutes at 350 degrees.  Since this was my first meal I tried, it was still a bit cool. It could be that I did not defrost long enough, but I recommend reheating for at least 15 minutes as I did with all remaining meals and they turned out perfect.  The mushrooms in this meal were an added delight as well as the sauce.  I was curious how vegetables would hold up after freezing and reheating. The broccoli actually wasn't that bad. A bit soft but nothing major.
Denver Frittata Cups
[table id=16 /]
The Denver Frittata Cups were tasty but a bit soggy.  I think it had to do with the vegetables in the cups as they created a pool of water during the re-heating process.  They seemed a bit chewy and could have used more ham.  The spinach was good however and really creamy.
Pork Tenderloin with Cabbage
[table id=17 /]
The Pork Tenderloin with Cabbage had been my favorite so far.  Very moist and you get a lot of medallions.  The cabbage and cream was a great compliment. The spices of thyme, minced garlic and a dab of butter was phenomenal. The green beans actually turned out perfect as well after re-heating, very crispy and not soggy.

Choose Your Meal Plan Frequency
Factor 75 offers a variety of meal program options beginning at 4 meals per week. This is a great option for those who are new to the service and want to test drive without committing to eating every meal from the delivery services. New subscribers to this healthy meal deliver service have the option to receive as many as 18 meals per week, delivered right to their door.
Choose Your Dietary Preferences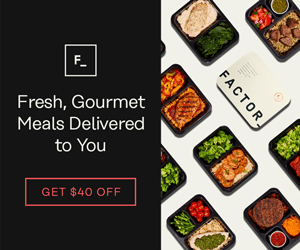 Next, it's time to choose the meals which are preferred. At this stage, new subscribers will choose specific meals which are clearly labeled in terms of their dietary compliance. Prefer to eat Keto? Choose from the Keto options. Are you more of a Paleo eater? That's do-able as well. At any one time, it looks like there are 30+ different meals to choose from so it seems like variety will not be an issue!
Keto Meal Delivery Options
First, for the Paleo eaters, Factor 75 offers over 20+ meals which comply with your low carb, medium protein, and high fat diet. You'll see a wide variety of options which feature lean meats, good fats, and the perfect balance of vegetables to meet your limited-carb intake needs.
Paleo Meal Delivery Options
For healthy thinkers who prefer the Paleo diet, meal options at Factor 75 will feature a slightly lower fat count, increased (good) carb intake, and high protein. For this Factor 75 also offers over 20 options for meals so don't worry about being bored with the selection.
Factor 75 Coupons
Save $40 Off Your First 2 Weeks Of Meals
Expires: Ongoing
Save $40 Off Your First 2 Weeks Of Meals
Expires: Ongoing
Save $25 on your First Order, get Free Shipping
Expires: Ongoing
Save $25 on your First Order, get Free Shipping
Expires: Ongoing
How  Delivery Works
Well, no need to sit and wait but after checkout, new subscribers get delivery date when meals will begin arriving. For Factor 75, meals are delivered on Monday or Wednesday (at this time) each week depending on location.
More About Factor 75 Meals
Factor 75 is good as either a meal supplement service (you cook some of your own meals, they deliver the rest) or as a complete meal provider. Let's look at the different meals.
Factor 75 Breakfast
Breakfast with Factor 75 features a variety of gluten-free, paleo, and keto options. Sample meals include keto pumpkin pancakes, cold pressed juice, and many more.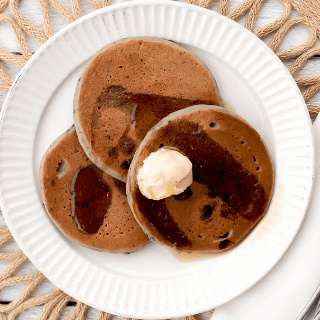 Factor 75 Lunch/Dinner
For lunch and dinners, again, paleo, ketogenic, and gluten free, low carb options. Sample dishes include grassfew burgers, paloe teriyaki chicken, red chile chicken enchiladas, Cajun steak, and 30+ other choices at any given time.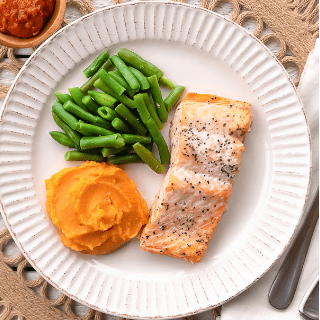 Factor 75 Pricing (Cost)
Factor 75 pricing is based purely on the number of meals per week which are to be delivered. At the time of writing this Factor 75 review, the pricing is:
4 meals/week : $60/week ($15/meal)
6 meals/week : $77/week ($12.83/meal)
8 meals/week : $99/week ($12.38/meal)
12 meals/week : $138/week ($11.50/meal)
18 meals/week : $198/week ($11/meal)
As is always the case with meal delivery services, there are big incentives to order the high tier plans in terms of your per meal cost. As for delivery fees, there are none. Factor 75 offers free shipping on all plans.
Frequently Asked Questions(FAQ) on Factor 75
Q: How much does Factor 75 cost?
Factor 75 costs between $11 and $15 per meal depending on how many meals and weeks are ordered.
Q: Is Factor 75 really Keto?
Factor 75 is not specific to Keto only diets. They cater to Paleo, Keto, Low Carb, Gluten-Free Options.
Q: Can you freeze Factor 75 meals?
Yes. Be sure to unpack your box immediately upon arrival and place meals inside your freezer as the ice packs could melt quickly.
Q: Where is Factor 75 located?
Factor 75 is headquartered in Batavia, IL, the Windmill City and home to the Batavia Bulldogs