How the Factor 75 Meal Delivery Service Works
Not all that different from other meal delivery services, Factor 75 offers several different programs based on 1) dietary preference and 2) number of meals desired per week.
Choose Your Meal Plan Frequency
Factor 75 offers a variety of meal program options beginning at 4 meals per week. This is a great option for those who are new to the service and want to test drive without committing to eating every meal from the delivery services. New subscribers to this healthy meal deliver service have the option to receive as many as 18 meals per week, delivered right to their door.
Choose Your Dietary Preferences
Next, it's time to choose the meals which are preferred. At this stage, new subscribers will choose specific meals which are clearly labeled in terms of their dietary compliance. Prefer to eat Keto? Choose from the Keto options. Are you more of a Paleo eater? That's do-able as well. At any one time, it looks like there are 30+ different meals to choose from so it seems like variety will not be an issue!
Keto Meal Delivery Options
First, for the Paleo eaters, Factor 75 offers over 20+ meals which comply with your low carb, medium protein, and high fat diet. You'll see a wide variety of options which feature lean meats, good fats, and the perfect balance of vegetables to meet your limited-carb intake needs.
Paleo Meal Delivery Options
For healthy thinkers who prefer the Paleo diet, meal options at Factor 75 will feature a slightly lower fat count, increased (good) carb intake, and high protein. For this Factor 75 also offers over 20 options for meals so don't worry about being bored with the selection.
Factor 75 Coupons
Save $40 Off Your First 2 Weeks Of Meals
Expires: Ongoing
Save $40 Off Your First 2 Weeks Of Meals
Expires: Ongoing
Save $25 on your First Order, get Free Shipping
Expires: Ongoing
Save $25 on your First Order, get Free Shipping
Expires: Ongoing
How  Delivery Works
Well, no need to sit and wait but after checkout, new subscribers get delivery date when meals will begin arriving. For Factor 75, meals are delivered on Monday or Wednesday (at this time) each week depending on location.
More About Factor 75 Meals
Factor 75 is good as either a meal supplement service (you cook some of your own meals, they deliver the rest) or as a complete meal provider. Let's look at the different meals.
Factor 75 Breakfast
Breakfast with Factor 75 features a variety of gluten-free, paleo, and keto options. Sample meals include keto pumpkin pancakes, cold pressed juice, and many more.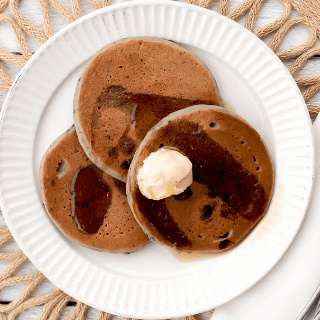 Factor 75 Lunch/Dinner
For lunch and dinners, again, paleo, ketogenic, and gluten free, low carb options. Sample dishes include grassfew burgers, paloe teriyaki chicken, red chile chicken enchiladas, Cajun steak, and 30+ other choices at any given time.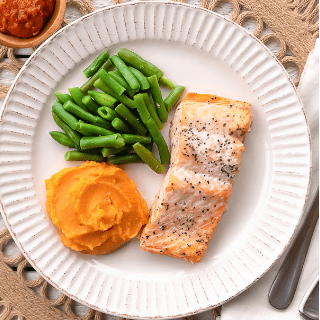 Factor 75 Pricing
Factor 75 pricing is based purely on the number of meals per week which are to be delivered. At the time of writing this Factor 75 review, the pricing is:
4 meals/week : $60/week ($15/meal)
6 meals/week : $77/week ($12.83/meal)
8 meals/week : $99/week ($12.38/meal)
12 meals/week : $138/week ($11.50/meal)
18 meals/week : $198/week ($11/meal)
As is always the case with meal delivery services, there are big incentives to order the high tier plans in terms of your per meal cost. As for delivery fees, there are none. Factor 75 offers free shipping on all plans.